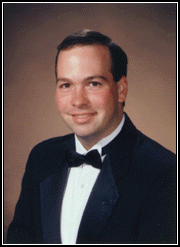 Christopher Mincer

14637 Stone Range Dr.
Centreville, VA 20120
(703) 449-1992

E-Mail: cmincer@dirtside.com




Chris Mincer is a Software Test Engineer in Reston, Virginia. He is responsible for testing software used in the Radio Frequency Engineering field. Specifically, these products are used to design microwave link paths and Personal Communication Systems (PCS). He has also managed to pick up a few things about UNIX and Sun workstations. He has been there since June after graduating from Virginia Tech with a degree in Mechanical Engineering.
Previously he worked as an Explosives Engineer during the summer with the Department of the Army at the CECOM RD&E Center at Fort Belvoir, Virginia. Fortunately, he managed to keep all of his fingers, while almost getting himself and several co-workers killed on more than one occasion. Regardless of the near-death-experiences, it was a superb learning experience allowed him meet several contacts which helped land him his current position.
While in high school, Annandale that is, he worked as an electronics sales associate at a local Hecht's department store. In high school he met his current partner in crime, and business for that matter, Bill Herrin. Hopefully, the World Wide Web will be good to both of them.
Chris is not all business. He enjoys an occasional round of golf, a game of pool, or a run down the slopes on a pair of skis.